Are you concerned about improving your health and wellness? You may have several options ranging from natural to manufactured products to include in your wellness regimen. 
Plant based product are often able  maximize your wellness without causing any side effects, CBD can be your ultimate choice. 
Numerous factors qualify CBD as a product that effectively promotes health and wellness. Whether you are aware of the health benefits associated with CBD or not, we have done all the research to dig out information that explains why you should want to make CBD a part of your wellness routine.
The therapeutic benefits of CBD are common knowledge. It is no surprise the natural extracted compound is rapidly becoming an indispensable part of the wellness landscape. Several people have either experienced or know an array of positive physical or psychological effects that this cannabinoid can offer.
Do you know that CBD can help girls to address several of their health-related issues?
Unfortunately, only fewer people know that CBD supplements can help women to maximize their wellness by treating their health issues, such as reducing premenstrual syndrome symptoms. 
Do you know you can count on CBD to address your different physical conditions, bolster your beauty regime, manage hormonal imbalances, and even treat conditions such as anxiety and depression? 
Since CBD provides a natural remedy to treat health issues without any significant side effects, more and more women are turning to CBD products to seek an array of health benefits. 
The great thing about CBD products is they are highly effective and convenient to consume. Whenever you decide to use CBD as a natural health supplement, you can easily administer it as a sublingual item, apply as a topical cream, ingest it in liquid form or consume it as capsules and edibles.
Not convinced yet; no problem.
The following lines throw light to show how you can seek help from CBD to improve your health and wellness. By the end of this article, you would realize that CBD possesses a great potential to improve women's wellness by addressing their specific health-related issues. 
Women wellness and CBD
When the time comes around your period, you may probably experience some of the premenstrual syndrome symptoms (PMS), such as mood swings, cramps, bloating, breast tenderness, cravings, constipation, and anxiety, among others. Would it not be nice to get relief from these symptoms by just adding some CBD into your routine?
As you consume CBD, it tends to interact with cell receptors in the limbic system to reduce your PMS related symptoms. With this, CBD gets actively involved in regulating the part of the brain that controls emotions; consequently, you would experience a significant reduction in PMS-related mood swings and anxiety bursts. 
Additionally, CBD wellness tinctures possess anti-inflammatory and anti-nausea properties that can improve your digestive system by reducing bloating and cramps.
CBD helps to regulate hormones
Do you know the critical role hormones actually play; and how they affect your vital body functions such as growth, reproduction, and metabolism? Any change in the hormone level can make women suffer from numerous health conditions such as weight gain, mood swings, vaginal atrophy, menstrual irregularity, and even hair loss. 
Sadly, a sizeable number of women experience health issues emanating from hormonal imbalance. Women frequently experience changes in hormone levels during puberty, menopause, and perimenopause. 
If you are among those who experience varying physical and psychological issues due to a change in the hormone level of your body, look no further. You can rely on the unprecedented therapeutic potential of CBD to reinstate the required hormonal level in the body. 
Curious to know further how CBD does it?
Several studies have shown that CBD wellness oil has the potential to reduce hormonal imbalances among females. In 1993, a team of researchers demonstrated that CBD could regulate the secretion of cortisol, a hormone that can reduce stress.
Further, the research shows that CBD products are rich in fatty acids that contain high gamma-linolenic acid. These substances play a critical role in maintaining hormonal balance in your body.
CBD can help maintain healthy skin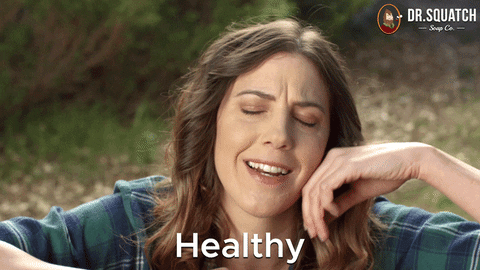 Are you worried about dark spots on your face? Do you want to fight off acne? Are you looking for rapid healing of your skin? If your answer to all or any of these questions is yes. You can count on the superb healing potential of CBD to get flawless, healthy skin.
Only fewer people know that CBD directly interacts with cell receptors in the skin and leaves an enormously positive effect on the skin. 
On top of this, CBD helps in triggering skin cell regeneration, and this assists your skin in healing from blisters and burns.
CBD not only regenerates skin cells, but it also protects the affected skin area from bacteria through its sterilizing properties.
The ance is another grave skin issue that can shatter your dreams of having radiant, smooth skin.  
It is not just your skin that acne affects; it may ruin your composure and confidence as well. So, the onslaught of acne is not less than a terrible nightmare. 
If you are worried and feel continuous stress due to acne on your face, get relaxed CBD has an effective solution to your face problems.
By adding CBD to your daily wellness routine, you can benefit from excellent acne control extended by CBD. This natural compound regulates excessive production of sebum and reduces acne-related inflammation. A 2014 study found that CBD leaves lipostatic, antiproliferative, and anti-inflammatory effects that help to treat and prevent acne breakouts.
Moreover, strong anti-inflammatory properties can prove exceptionally beneficial in treating eczema. 
CBD helps to reduce aging signs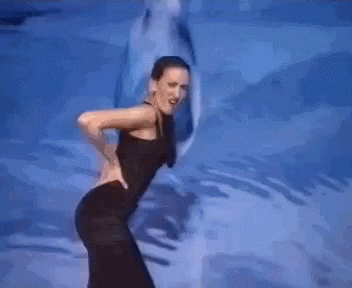 Growing age brings its own set of physical and psychological issues and problems. If you are worried about wrinkles and aging signs on your face, CBD can help you gain youthful skin through its excellent antioxidant properties. 
With aging, free radical oxidants start damaging your skin, and wrinkles begin appearing on your skin. And when you apply CBD topicals, they start tracking down these trouble-making free radicals and eliminate them before they can damage your skin. 
Ladies with CBD on your side, you can reverse aging signs and enjoy radiant, young, and healthy skin.
CBD and anti-inflammatory properties
The list of therapeutic benefits of this nature's gift does not end here; it is quite extensive. If you are suffering from inflammation and inflammation-related pain, you can use the healing potential to treat t. Numerous scientific studies have shown that CBD possesses anti-inflammatory properties that treat inflammation and relieve inflammation-related pain.
It is no surprise, an increasing number of women are relying on CBD to benefit from its exceptional therapeutic benefits. They prefer CBD to over-the-counter non-steroidal anti-inflammatory drugs such as aspirin or ibuprofen to treat inflammation. 
Since these drugs may leave severe side effects side effects such as ulcers and gastrointestinal bleeding, women turn to CBD that has much fewer side-effects.
The side effects of CBD are rare and minimal, including diarrhea, stomachache, dry mouth, and drowsiness.
CBD and anxiety
Stress and anxiety are an indispensable part of the modern lifestyle. Every one of us is living with our share of anxiety and stress. The mental stress that can emanate from work, relationships, living conditions, and economic woes, among others, can pose an acute threat to the health and wellbeing of women.
Millions of consumers use CBD to get rid of their symptoms of anxiety and mental stress. 
The anti-anxiety character of CBD is just not an anecdotal statement. Several studies show that cannabis cannabinoid is capable of treating a range of anxiety-related disorders. It is found effective against social anxiety disorder to PTSD and generalized anxiety disorder. 
It is for this reason CBD makes you fall asleep faster and better. 
Any one of you who is suffering from sleep disorders, anxiety, or stress, can trust in the exceptional healing properties of CBD to get relief from these conditions. 
CBD can be consumed in a variety of ways :drinks, capsules, and edibles. If you are looking for quick relief, use sublingual CBD oil under the tongue, and just in a matter of minutes, effects would kick in. The CBD topical products can be applied locally, where needed, just like a lotion.
Whatever is your preferred way of CBD consumption, www.natureroutine.com  contains a variety of CBD wellness products for women. Chose a product that best matches your wellness needs and starts enjoying the incredible benefits of this natural compound.